Secretary: Mrs. D. Moore
Sproughton Marquetry group is a small group of very enthusiastic marquetarians.
They are re-organising themselves at present after the sad loss of their secretary Ernie Ives earlier this year.
If you would like to know more about the Sproughton Marquetry Group, just e-mail us and we will put you in touch with the Group's current secretary.
Please e-mail us at: info@marquetry.org.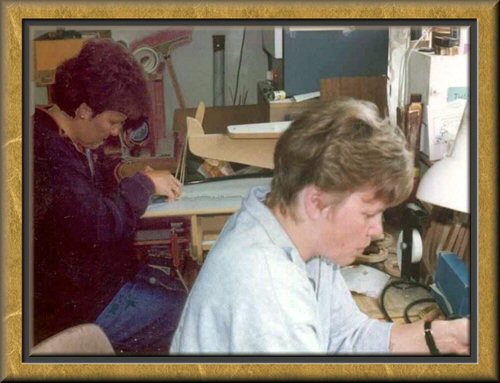 Group members deep in concentration
Click here for a Sproughton Christmas